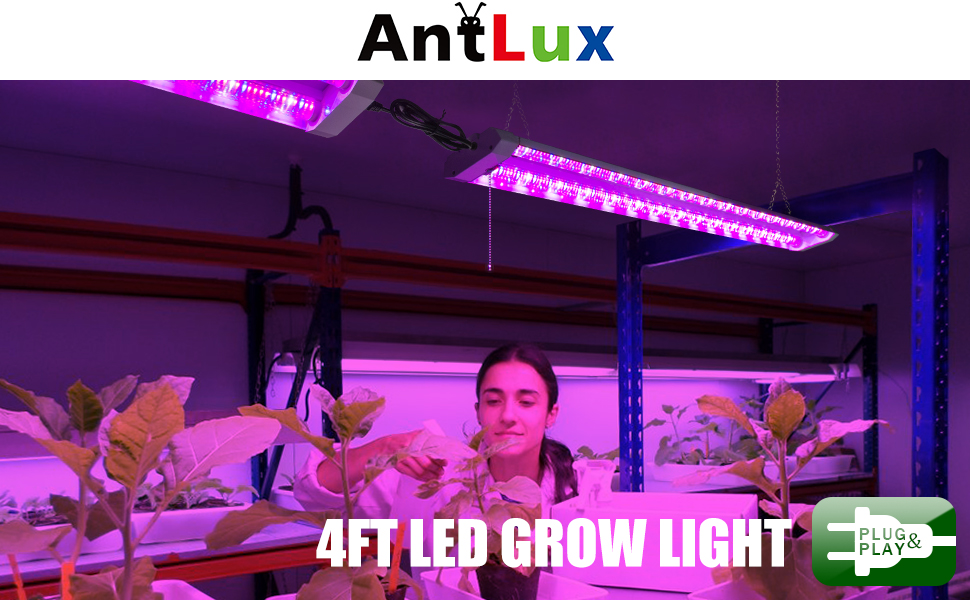 AntLux's 4ft LED grow lights will provide high performance, long-lasting and energy saving for general purpose use. This integrated plant growing lamp uses 50 watts, which is equivalent to 300w traditional lights. Our full spectrum led grow lights will cultivate record breaking growth, both in speed and quality.
5 YEAR WARRANTY
ANTLUX's 5-Year Warranty means we got you covered! Easy and fast replacement is offered if any quality issue with our 4ft led grow lights.
Contact us: [email protected] 24/7 customer service.
Want to know more, just click:
Input power: 50 watts

Input voltage: 120V AC, 60Hz

Power cord: 3.5 feet

Lifespan: 50,000 hours

Suspended Mounting and Flush Mounting

Usage: plant grow light, hydroponic grow light, horticulture light

Shipping: Fulfilment by Amazon.